As summer winds down and the temperature in the evenings goes from unbearable to actually enjoyable, you can finally spend time outside with friends and family without feeling the need to step into the air conditioner every half hour or so to cool off and wring out your shirt that's possibly (probably) drenched in sweat. Fire pits have become a staple in many modern backyards, and we all know someone who has a pool, but if you're planning on entertaining for dinner it's likely that you will spend a decent amount of time inside cooking, away from all your guests.
Eliminate that problem by adding an outdoor kitchen to your new home.  Perfect for backyard entertaining, and outdoor kitchen connects the cooking process, and the cook, with the social gatherings they serve.  There are a plethora of equipment options available, from just a barbecue grill to a full kitchen with an oven and a refrigerator to even a stone pizza oven, as well as the convenience of location flexibility.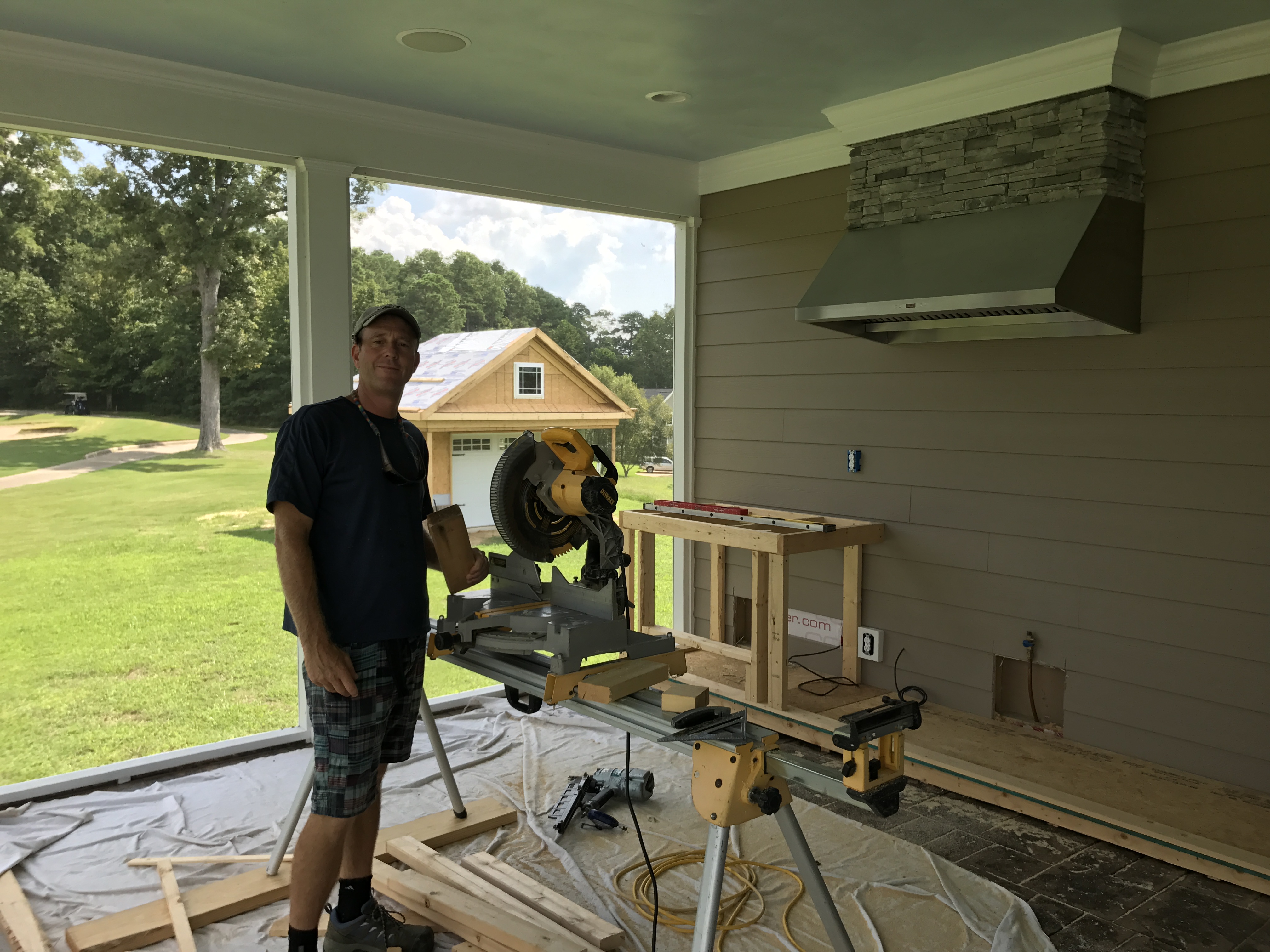 In fact, we are currently installing one inside a screened-in porch in Cypress Creek. This particular kitchen will feature a grill with a rotisserie add on, a hood (pictured), a sink, and plenty of counter space for prepping.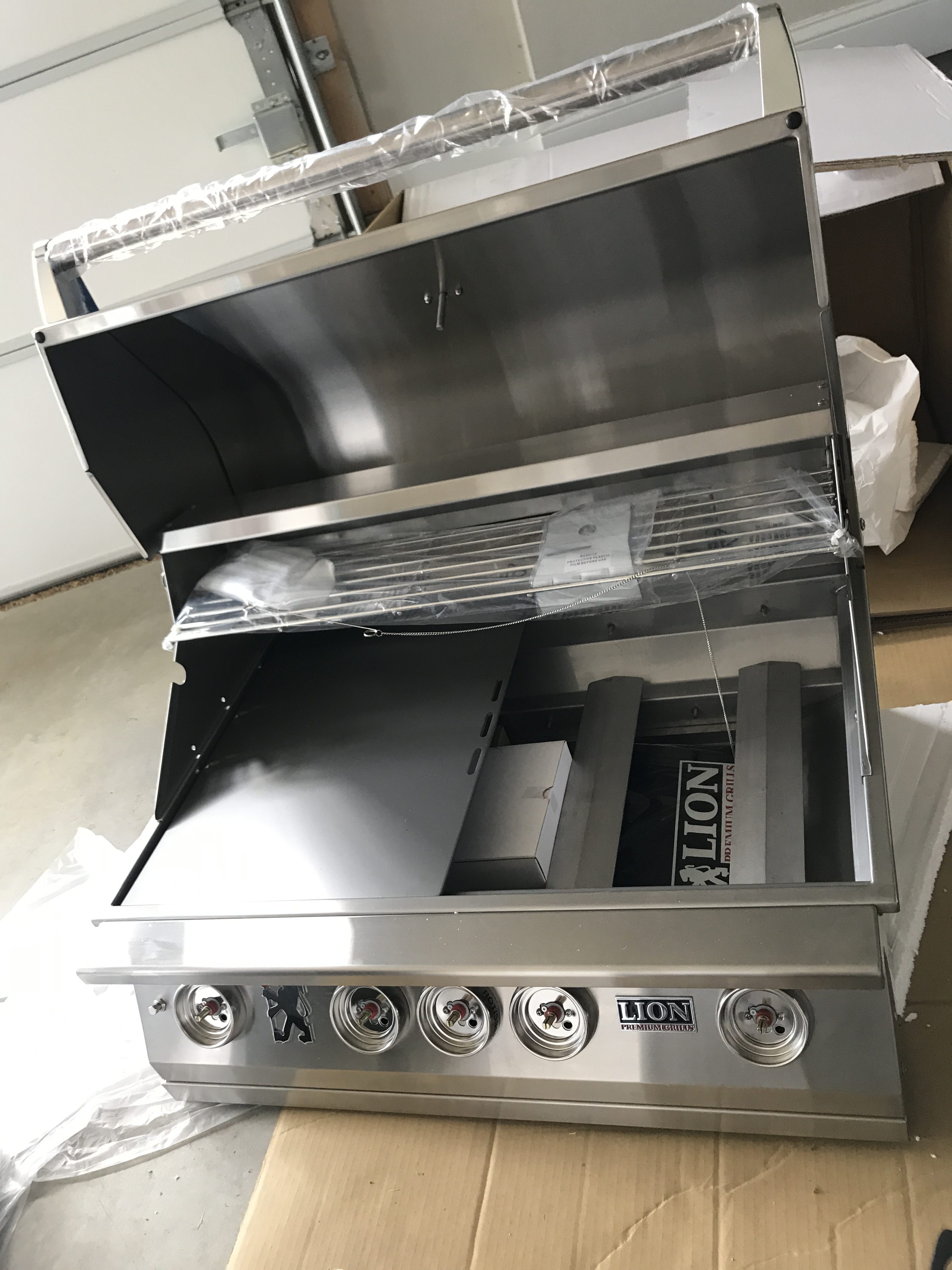 We are using Lion Exterior Products equipment in this kitchen.  Lion is a premium manufacturer of outdoor culinary products based out of Ontario, California.  They offer a wide range of options to choose from when designing your outdoor cooking space, including faucets and sinks, fridges, full bar centers, warming drawers, and more.  All of their high quality equipment is stainless steel and is made to ensure that you can enjoy your backyard kitchen for years to come in your new home.
So ditch the boring old fire pit and fish pond (or add to it!) and create a space in your backyard where you can comfortably entertain your friends and family for dinner and never have to miss any of the action.  After all, the best memories are made gathered around the table, right?