"Open concept" is the latest trend in new homes. Instead of separate rooms downstairs, the great room, kitchen, and often the dining room as well, are openly connected. Often a large island is the only thing separating the kitchen and great room, as opposed to a bar or a wall with a doorway.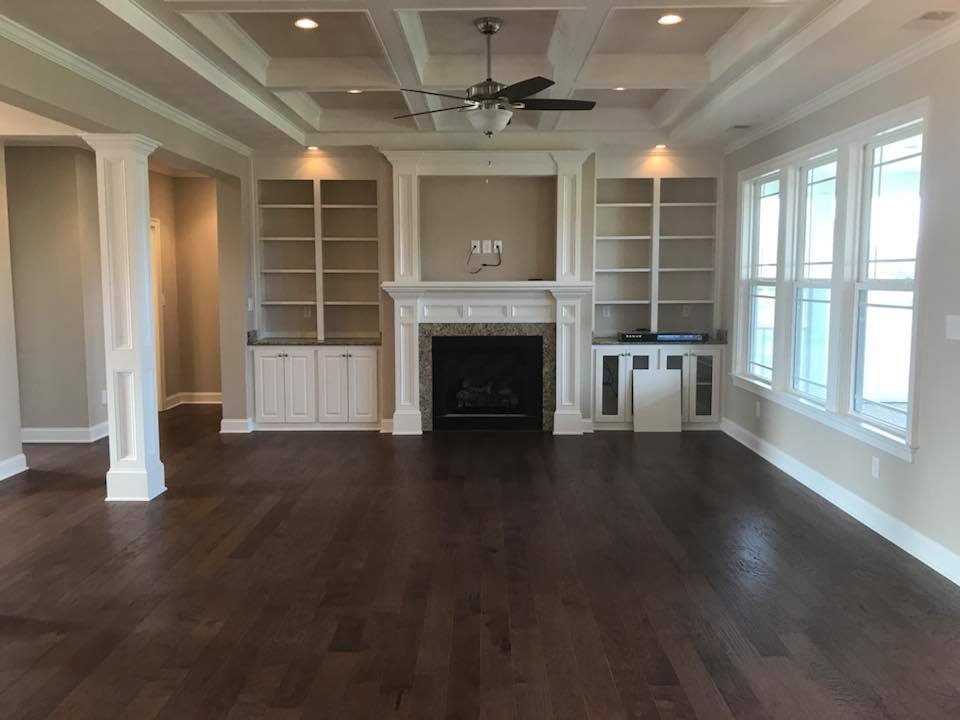 Pictured is the view from directly in front of the kitchen island in a recently completed Satchwell.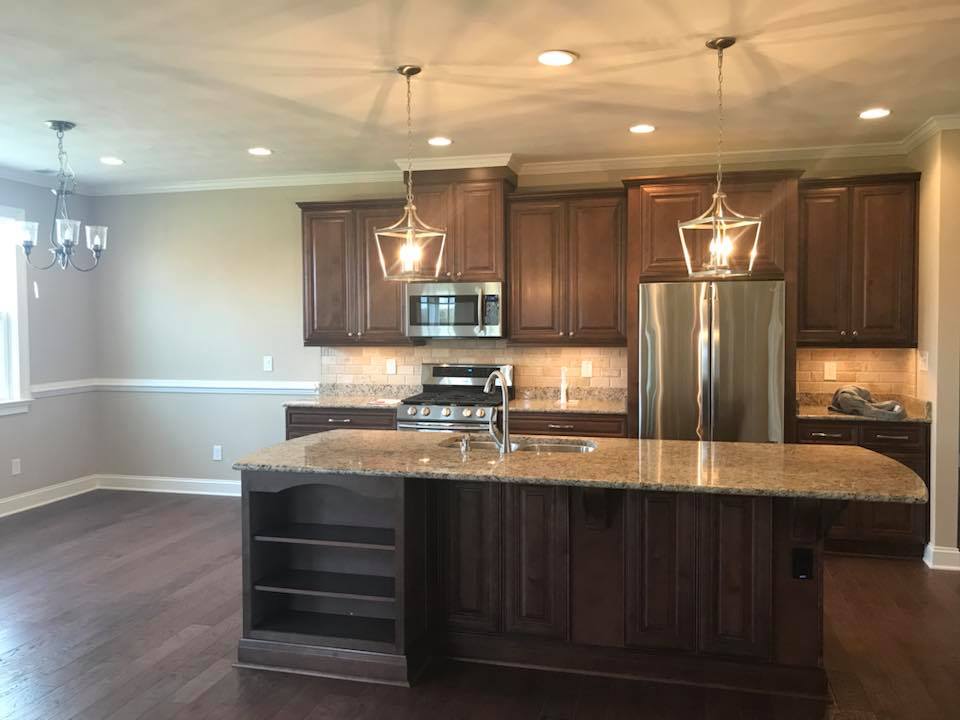 The island itself is large enough to substitute enough sitting area that a traditional countertop bar would provide. The area to the left is perfect for a breakfast nook, or an extended kitchen countertop with cabinets if desired.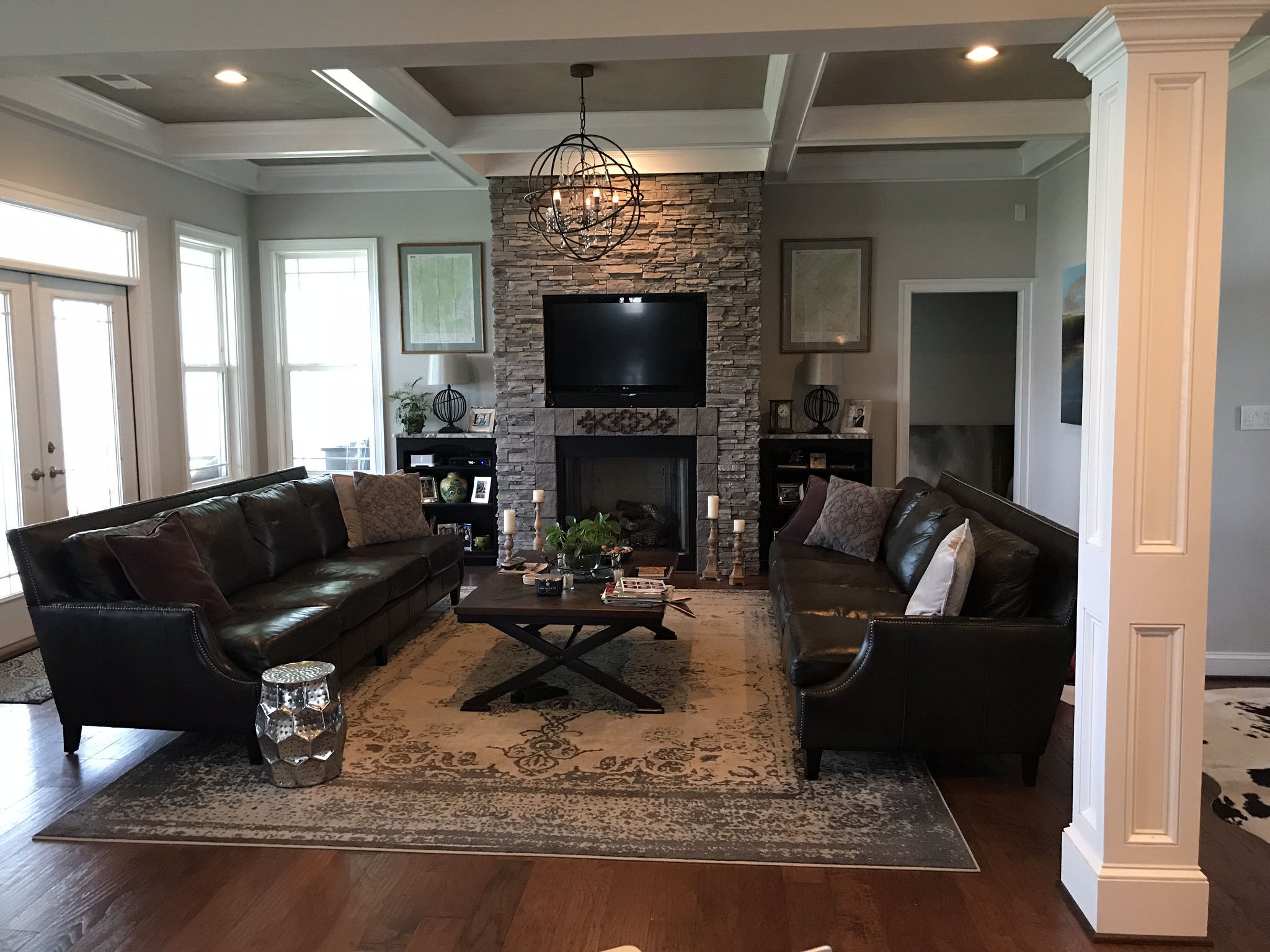 Pictured is another model that illustrates the advantages of how open this concept can be. It is easy to watch tv or interact with family or guests in the living room while in the kitchen.
Check out some plans that feature an open concept: the Parsons (this model is currently for sale!!!), the Sinclair, and the Satchwell.