A study is a classic staple of a classic home. A place where your dad used to hide to get work done, that you weren't exactly supposed to hang out in. Recently modern homes have had the available option of converting what is planned to be another bedroom into a work space, but what about having a space in your plans dedicated specifically to it instead?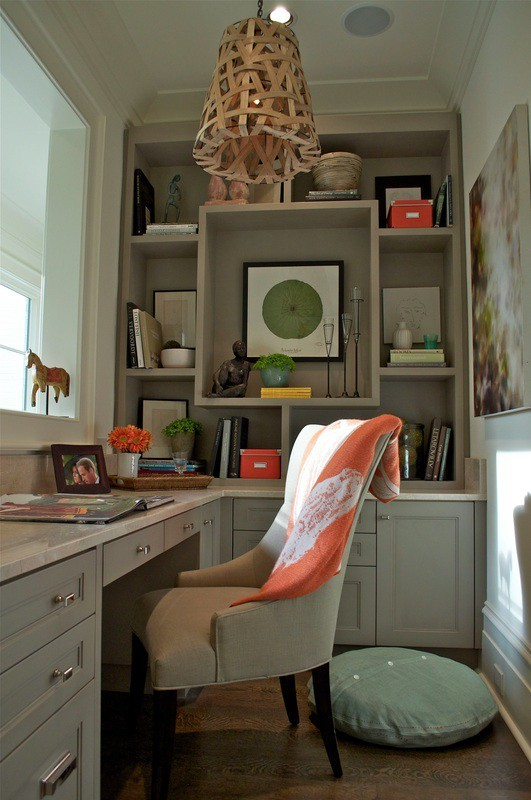 A pocket office is the perfect solution. Typically significantly smaller than a bedroom-turned-office, the pocket office is explicitly used for projects, work, or studying, and is not anchored to the option of turning into a spare bedroom when guests come. The reduced space makes the pocket office more convenient to add into any sized home. It can easily fit a desk, bookcase, easy chair and any other light amenities that create a comfortable work environment.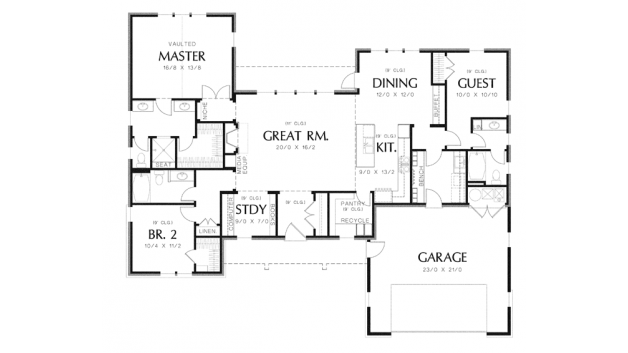 In this plan, the pocket office has access to the living room as well as the back porch, perfect for taking a break outside while working.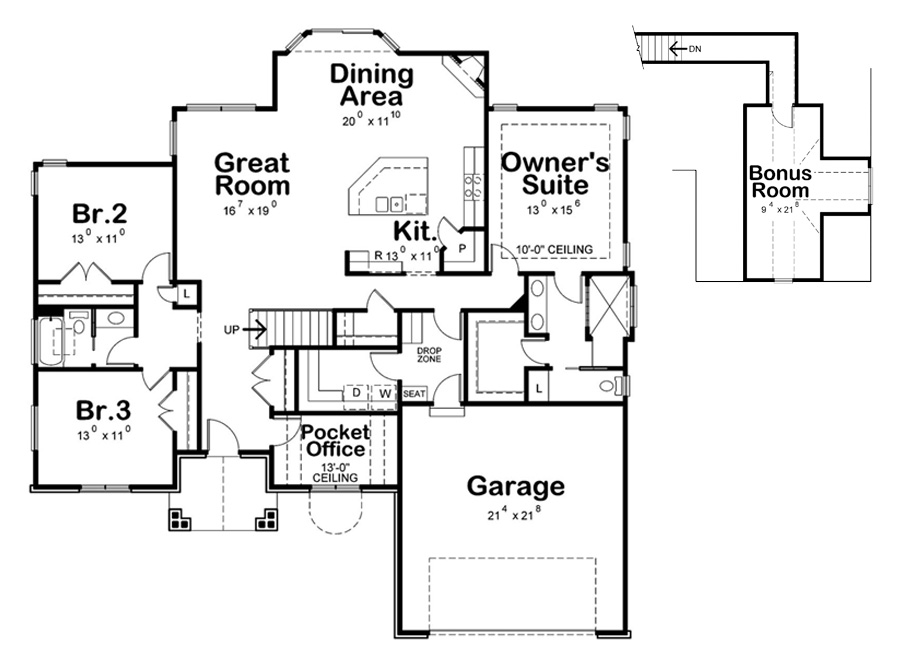 This is a plan that we have built in both Cypress Creek as well as Bethel Farms.  The pocket office is featured right off the foyer for easy access.
Pictured is the pocket office in our award winning Sinclair model in Cypress Creek.  The high ceilings and large window keep the small room cozy and illuminated as opposed to dreary and suffocating.
Most people end up doing some kind of work from home at some point, but it's not always necessary to dedicate a full sized room to it.  A pocket office serves that purpose and leaves larger rooms available for guests, or other options.  If you think you'd like a small space dedicated to work, study, or just a little escape for yourself, consider a plan that features a pocket office.