The house we just started in Collosse, Virginia is called the Eastbay model.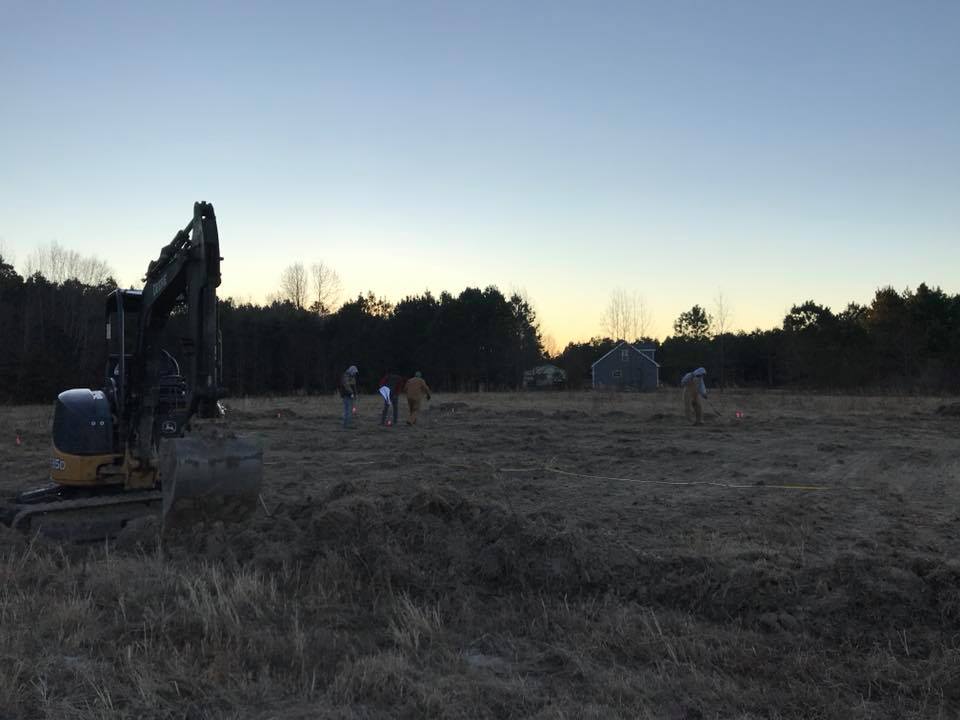 Here's the lot that we started on.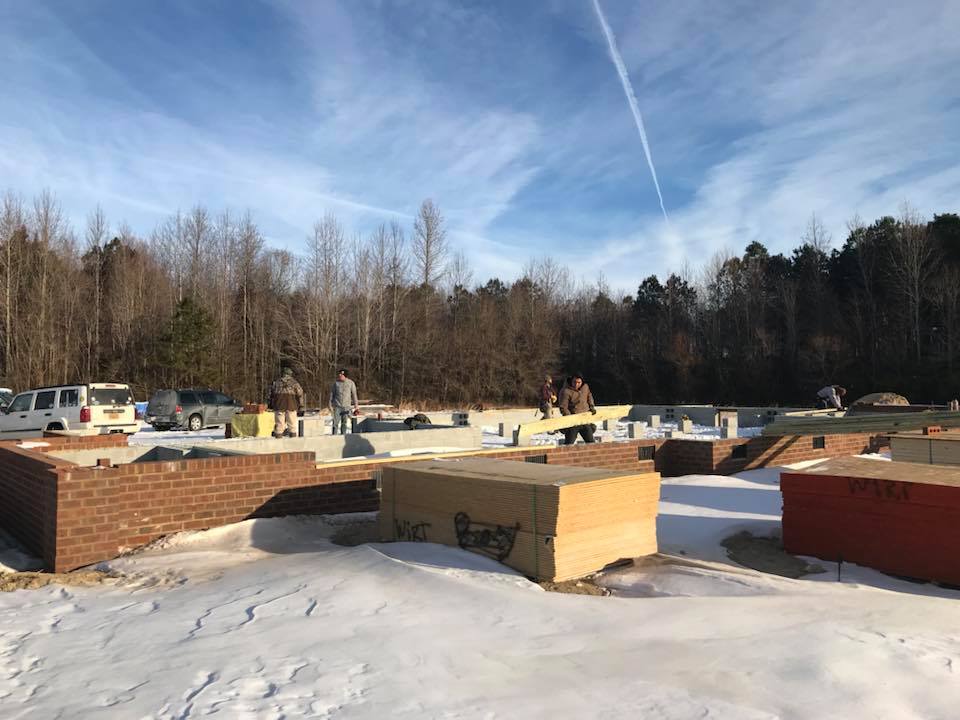 So far we have the foundation and we're working on the framing.
 Let's take a look back at previous construction of this house.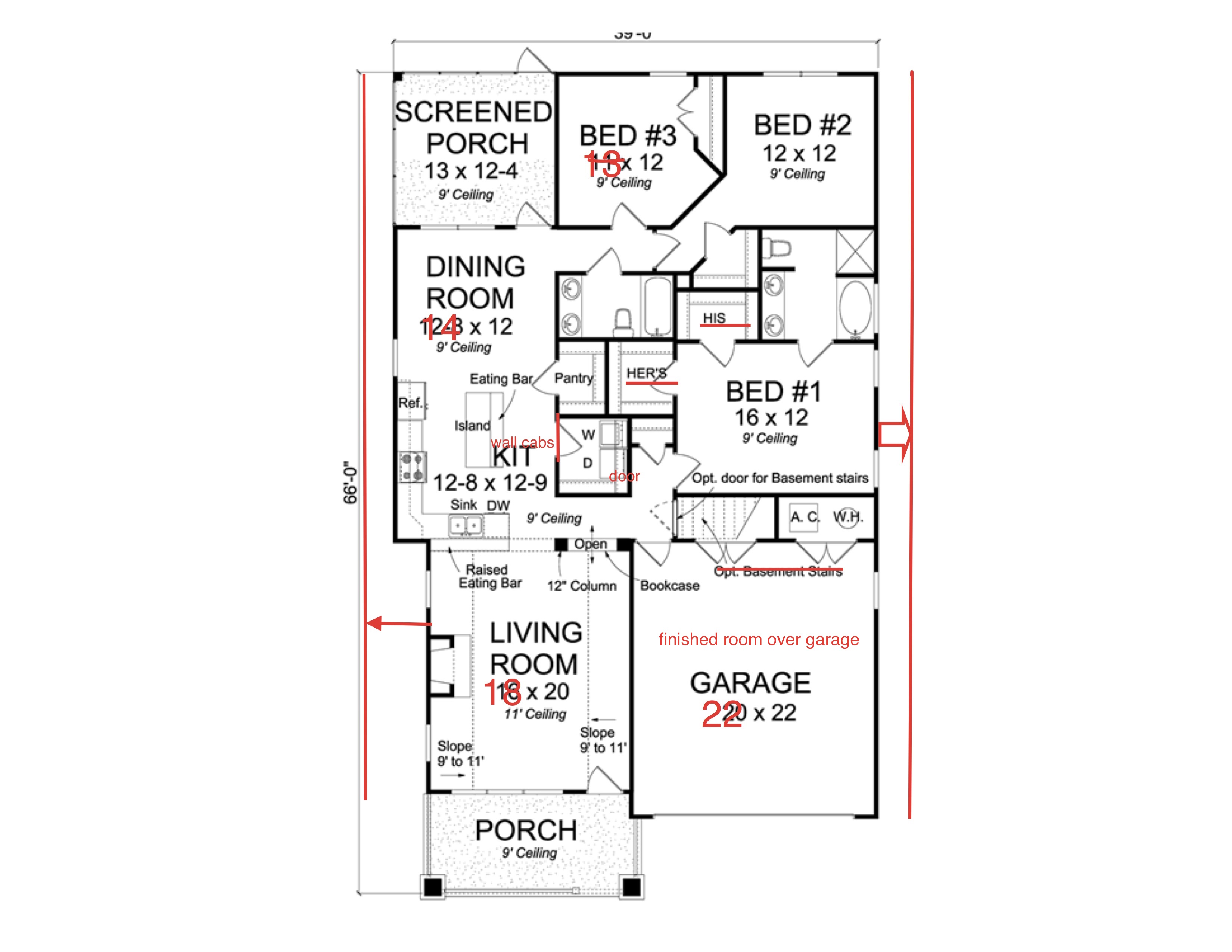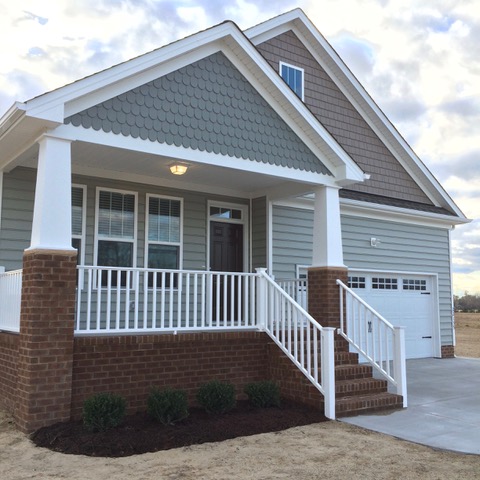 This particular model featured cedar shake (background) and scalloped shake (foreground).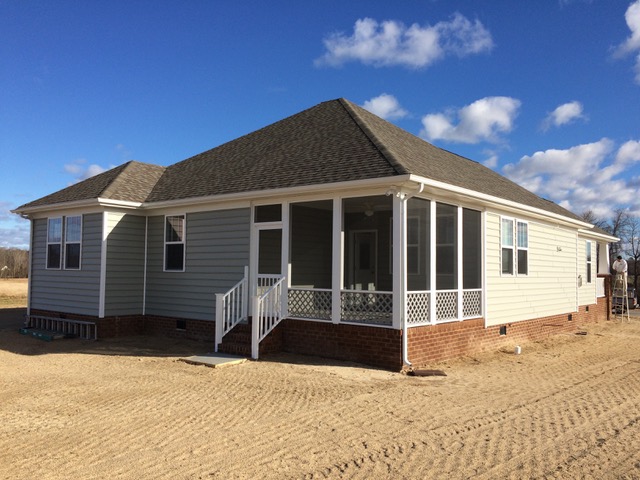 A view of the backyard and screened in porch.
Let's take a look at the inside: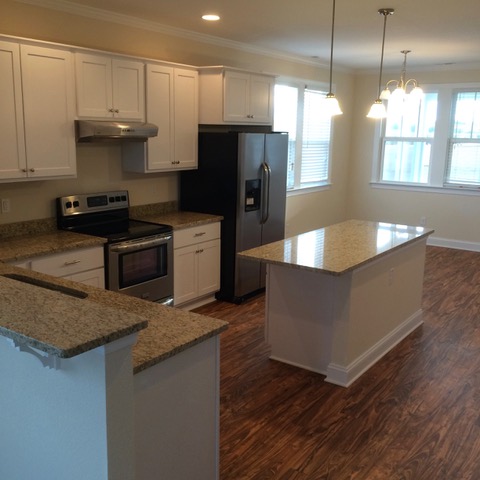 The kitchen features a large island for more counter space.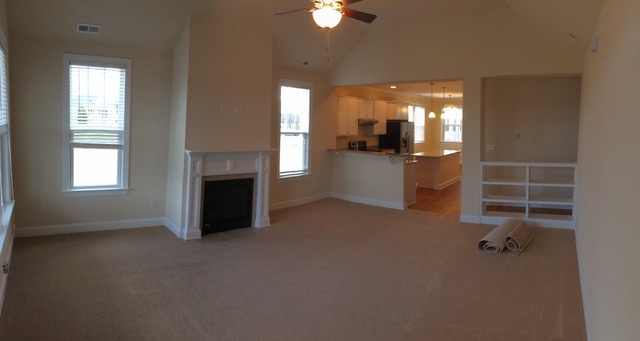 A spacious great room with a fireplace.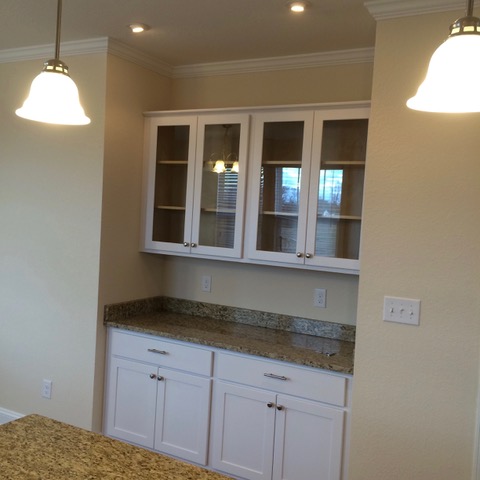 And a butler's pantry, perfect for storing wine glasses, china, and other various instruments for entertaining.
The Eastbay is another one of our models that features a furnished room over the garage, or FROG. FROGs are perfect as a bedroom/guest room, an upstairs TV room, a craft room, a man cave, or any other extra space you need.
This model is perfect for a family in any stage from a first house to a downsize due to empty nesting.
Check back as we update one the construction of this (old) new model!